Erwin Witteveen
Publicist Erwin Witteveen takes you on a tour through the modern network society. He inspires, makes you laugh and lets you look from a different perspective at the immense changes that are currently taking place in  society.
Erwin Witteveen is (together with Martijn Aslander) the author of the controversial book "Nooit Af", which has been nominated for the Management Book of the Year 2016. The book has already been in the Managament Book Top-100 for 600 days. Nooit Af is about what happens now everyone can publish, duplicate and produce. This requires a totally new perspective on the fundamentals of our lives: work, school, living, relationships, government, management, legislation, healthcare, finances. In a world that is changing faster than ever, we must learn to embrace the Nooit Af principle.
---
Michiel Dijkman
Michiel is currently Head of Corporate Affairs at Samsung. Besides that, he is a public speaker and member of the Supervisory Board NTR & LM. Furthermore, he has over 10 years of full time professional and managerial experience and he has worked part time and served on the (supervisory) boards of several organizations for over 15 years. He is going to tell us about the way Samsung handles the challenge of the development.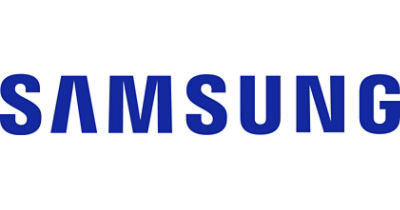 ---

Marije Kuiper
Ecare develops smart and innovative software that supports better and affordable healthcare and that simplifies things for the caregivers itself.
We call our product suite "Puur". It eliminates unnecessary paper work and overhead so caregivers have more time to focus on the quality of their work and work more efficient.Marije Kuipers is our product strategist at Ecare. She is currently working on a project in which we develop a care file for nursing homes. In her role, she often visits nursing homes to see how things are done and what the caregivers have to do on a daily basis. The experiences and ideas that she gets from those visits, she takes back with her to Ecare so that we can integrate them in the software that we make.

---
Edo Donkers
Marine Eco Analytics is an independent research and test facility. MEA tests ballast water treatment systems for seagoing ships.
Mea has five spearheads:
1. Failure costs must be reduced through better process control;
2. Things are changing in the market. That is why we need to change the organization in order to be prepared for the future;
3. We need to serve new markets with the knowledge and expertise we have;
4. With a view to reliability and flexibility, we have to carry out more analyses in-house; and
5. The analysis techniques we use now are not suitable for control and enforcement. Together with national governments and product developers we have to develop new analysis techniques.
MEA-nl is an independent research institution and a financially sound company with a vision for the next ten years with a responsibility for its employees and the environment. The core activities focus on maintaining and improving the quality of the living environment and bio-diversity, particularly at sea. Etienne will tells us how they can keep true to their core activities.
---